SmartCare Support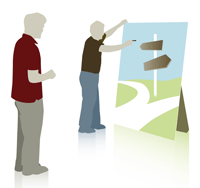 Our software is built to the highest standards of Quality and the current best practice so you can learn it quickly and start to get benefits fast. However, there are times when you may need advice you can understand and use, so we developed SmartCare as YOUR support service.
SmartCare has been developed based on our experience coupled with what our clients tell us they want from a support programme:-
1. Easy to access
2. Fast Response
3. To be kept up to date on new ideas and ways of working with software
4. Value for Money service
How does SmartCare work and what does it Cost?
SmartCare is an optional service that you can subscribe to and opt out of at any time. There is no minimum period and only one month's notice of cancellation is required.
However, many of our clients do see a great benefit in having dedicated and priority access to our support team and this is what a SmartCare subscription buys.
You can access SmartCare for a monthly subscription of £35 and this entitles you to half an hour of support via telephone or email during each month. If you consume less than half an hour in a month, the time can be carried forward for up to a maximum of three months. You can buy additional time at £70 per hour.
SmartCare is available from 9.00am to 6.00pm Monday to Friday.
A one time setup fee of £50 is charged for registration and system set up to enable remote diagnostics and support on-line.
If your support requirements are different, we can create a custom SmartCare programme that fits you precisely. Please contact us for details.