Create a Site
Manage Nets - Navigation
To create a net select the 'Create New Site' button from the top left of the main form. Both the edit sites and new site forms are the same in functionality.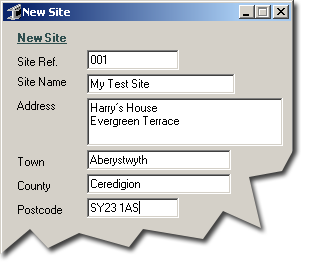 Once the form is opened the site details may be entered into the appropriate fields.
The site reference may be used for searching later and could correspond to an invoice number associated with the bookings.
When entering the addres moving to multiple lines is done using CTRL and Enter.
To comit changes and close the form the changes select the 'Save and Close' button from the bottom right.