How much money is slipping through your nets?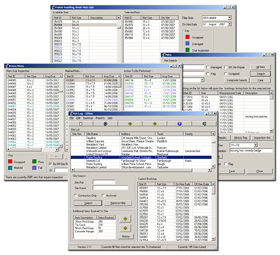 Do you schedule regular safety checks on all your safety nets all the time?

Do you know where every safety net is?

Do you invoice for every safety net at every site?

Is your system computerised?
Unless you can answer "YES" to every question, you must look at the NetLog safety net software.
NetLog is a software package from the HireLog brand that helps safety netting providers make sure their nets are fit to use. By generating regularly scheduled maintenance checks, the NetLog software makes sure no faulty equipment slips through the net!
And, by providing visibility of exactly where nets are, you cut down on 'lost' nets and maximise your billing. This means NetLog can potentially pay for itself seven times over in the first year you use it*
Why not see how the NetLog safety net software can impact your bottom line and download the free 30 day trial today!
(* A survey of safety net equipment providers in the UK found that a business with 2,500 nets has on average, 10% of it's nets unaccounted for at any one time. Based on prevailing hire rates, this equates to over £20,000 in 'lost' revenue.)